Welcome everyone! Today I'll be sharing with you how to color your stamped butterflies using color gelatos!
Supplies:
Color Gelatos
Butterfly Stamp
Black Embossing Powder
Embossing Ink
Heat Tool
Rhinestones
Stickles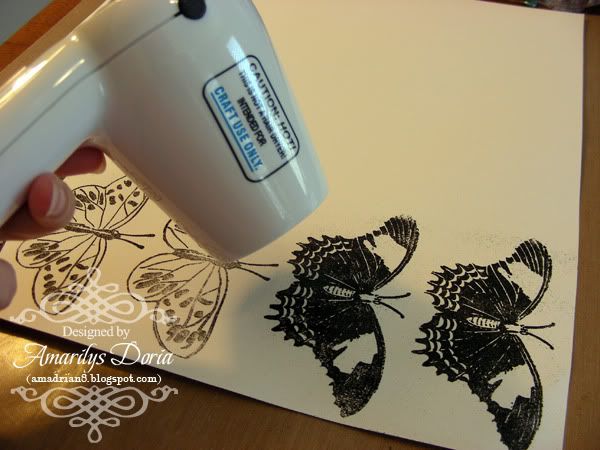 Step 1.
Stamp your butterfly image using embossing ink onto a white cardstock and emboss using black embossing powder.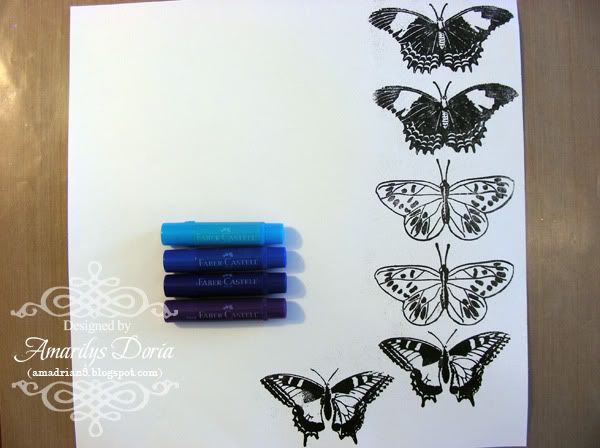 Step 2.
After all the butterflies have been embossed, choose your Color Gelatos set. I chose the blue/purple set.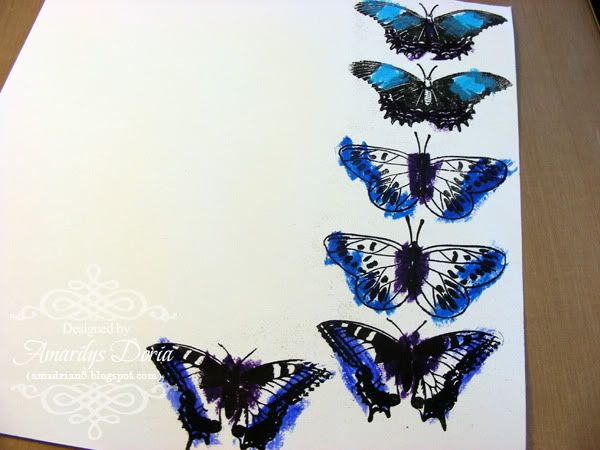 Step 3.
Scribble over the butterfly's wings a different shade of blue. We will do all the centers purple to get them to coordinate with each other.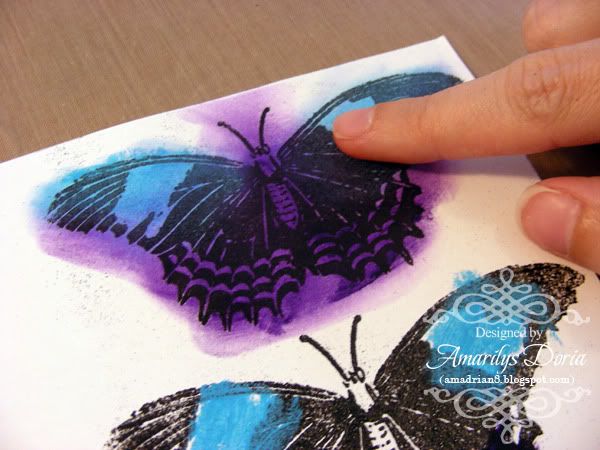 Step 4.
Using your index finger, rub the blue to smooth it out and using a different finger, rub the purple to blend it with the blue. Do this with each butterfly.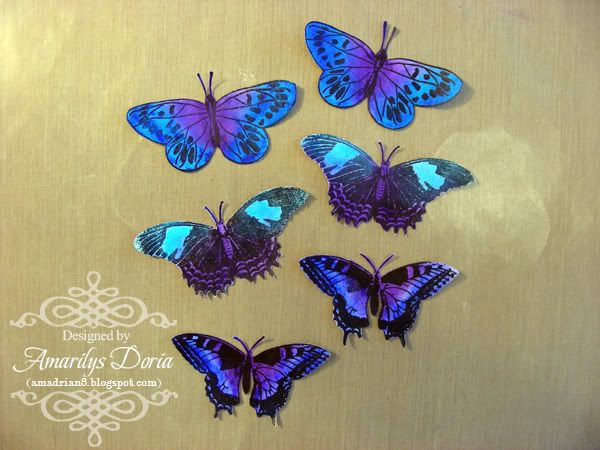 Step 5.
Fuzzy cut them and lift up their wings.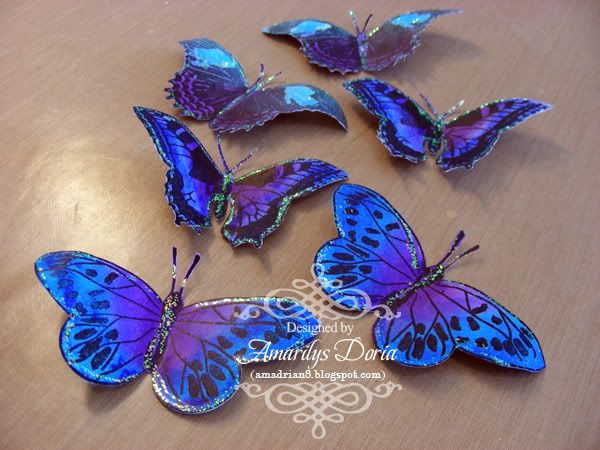 Step 6.
Add stickles and rhinestones to their centers as desired.
Since I had 6 gorgeous butterflies done already, I made a mini card set with them. I just love how vibrant the color gelatos are!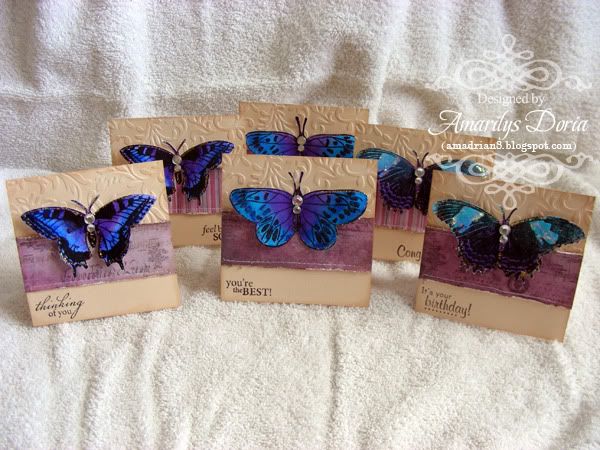 Do you want to win this mini card set??? I'm giving it out as a RAK to one of my followers who comments on this post! I'll choose the winner on Sept 1st!


I hope that you try this technique not just on butterflies but on other shapes as well. These color gelatos are so versatile and add gorgeous and vibrant color to your projects!